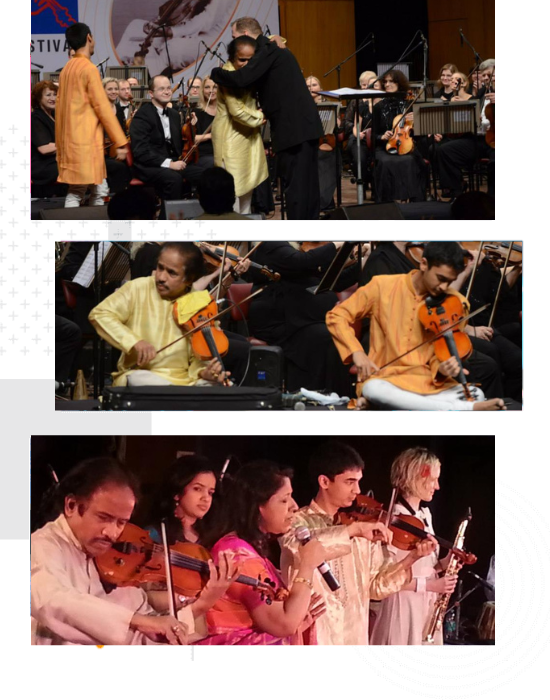 About Festival
Legends at LGMF
Since 1992 the LGMF has showcased the best live concerts by artists from around the world. This unique festival brings legendary artists from different parts of the world perform on the same stage including MS Subbulakshmi, Yehudi Menuhin, Bismillah Khan, Gangubai Hangal, Al Jarreau, Pt. Jasraj, Pt. Birju Maharaj, Stanley Clarke, Jean Luc Ponty, Arve Tellefsen, Balamuralikrishna, Vadim Repin, Billy Cobham, AR Rahman.
LGMF - a platform that showcases global talent
Eventer 2020 gathered the brightest minds in the tech world. Learn new skills and get insights from experts and practitioners from all around!
LGMF- The Musical Legacy
``The LGMF is unique. When I think of it today, I realize that the festival has its roots in the neo-fusion idiom that I created in the '70s, inspired by my father's vision.``