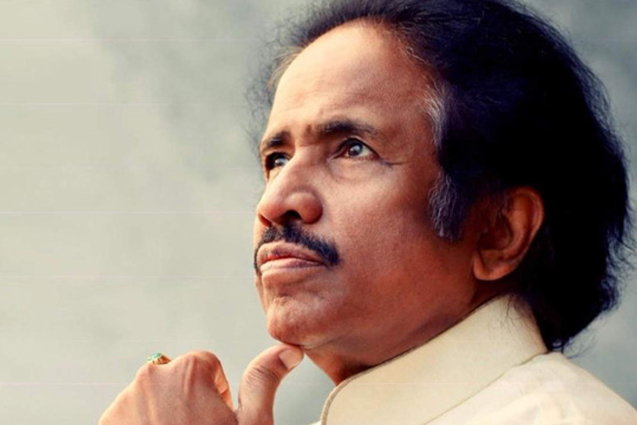 Dr. L. Subramaniam
He learnt music from his father Professor V. Lakshminarayana. They follow the tradition of Carnatic or South Indian Classical Music.

Prof. V. Lakshminarayana Iyer is one of the few rare musicians who can claim to be proud of belonging to the musical lineage of the eternal trinity of carnatic music. He even goes a step beyond and confirms his place as a tenth generation pupil in the bhajana-sampradaya lineage of saint Narayana theertha from Andhra Pradesh. He not only belonged to these shishya-paramparas but was possibly the first carnatic violinist and possibly south Indian classical instrumentalist to be associated with these lineages.
THE NEW YORK TIMES
L. Subramaniam is the best this listener has heard..
"I find nothing more inspiring than the music-making of my very great colleague Subramaniam. Each time I listen to him I am carried away in wonderment " said Lord Yehudi Menuhin.

India's violin icon Dr L. Subramaniam "The Paganini of Indian Classical music " is the serenity of an Indian musician combined with the magnetism of a western star. Constantly propelled from Singapore to Paris from Delhi to Los Angeles he has conquered every audience with the elegance and virtuosity of his style. His career as a childhood prodigy brought him into contact with the greatest musicians and he soon imposed himself as a master of the violin. At 25 he was honoured with the title Violin Chakravarti. No other musician can boast of such diverse repertoire and collaborations or such mind-boggling techniques. Dr Subramaniam has produced performed collaborated and conducted hundreds of recordings.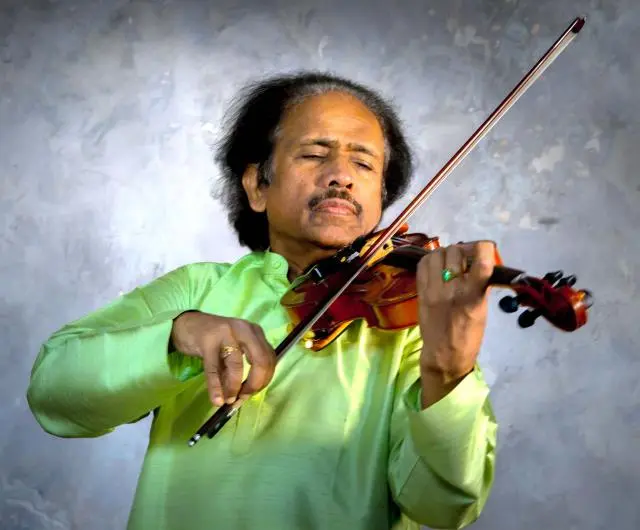 "The God of Indian Violin"
TIMES OF INDIA, Mumbai
His insatiable musical curiosity made him master different techniques of various genres and explore new avenues (he was a musical advisor to Peter Brook about the sound concepts for his "Mahabharata"). He has composed music for a select few films, including Salaam Bombay, Mississippi Masala, Gaur Hari Dastaan, Ee Sneha Theerathu, Tananam, Jayate and was the featured soloist for Bernardo Bertolucci's Little Buddha and Cotton Mary of Merchant–Ivory Productions. This total receptivity towards the world, this polymorphous talent, this technical mastery, however, finds its truest experience in the service of Carnatic music, the tradition he has inherited from his father and guru, Professor V. Lakshminarayana.Dr Subramaniam's parents, Prof V. Lakshminaryana and V. Seethalakshmi were the driving force behind him and the reason he chose a life in music.
Passionate about music, Subramaniam was also dedicated to science. He passed his M.B.B.S at Madras Medical College and registered as a General Practitioner. Subsequently, he did his master's degree in Western Classical Music in California and received a PhD. for his thesis on Raga Harmony from Jain University, Bangalore.
Since 1973, Dr Subramaniam has made historic collaborations and recordings with people like George Harrison of the Beatles, Stevie Wonder, Yehudi Menuhin, Stephane Grappelli, Jean-Pierre Rampal, Steven Seagal, Ruggiero Ricci, Arve Tellefsen, Herbie Hancock, Ivry Gitlis, Anne Sophie Mutter, Pt. Ravi Shankar, Ustad Ali Akbar Khan, Pt. Jasraj, Ilaiyaraaja, A.R. Rahman, amongst others.
Today, he is the founder/director of the Lakshminarayana Global Music Festival, the greatest global music festival in India, in which this spirit of encounter, which he has always enjoyed, is strongly expressed. The Festival has brought together some of the greatest artists from around the globe on one stage. It is held annually, primarily in India, but has also been held in different parts of the world. He is also the founder/director of the Lakshminarayana Global Centre of Excellence that offers undergraduate degrees in music.
He is not only the most outstanding Indian Classical Violinist. Still, he is also an exceptional composer who has established himself as the foremost Indian composer in orchestral composition. In 1983, he wrote a cross-over orchestral work titled Double Concerto for Violin and Flute combining western scales and micro-intervals. Spring Rhapsody is a homage to Bach and Baroque music. Over the years, he has written and created works for the world's greatest orchestras – New York Philharmonic Orchestra and Zubin Mehta (Fantasy on Vedic Chants), Swiss Romande Orchestra (Turbulence), Kirov Ballet (Shanti Priya), Oslo Philharmonic Orchestra (Concerto for Two Violins) and Berlin Opera (Global Symphony), the live concert was broadcast simultaneously over 28 nations for millions of people. Some of his other orchestral works are Astral Symphony, Freedom Symphony, and Bharat Symphony. His compositions have also been used in various stage presentations by leading ballet companies, including the Cleveland San Jose Ballet Company and the Alvin Ailey Company.
To increase their understanding of the concepts of South Indian Classical Music, he has released a four-CD set called An Anthology of South Indian Music and written by an authoritative book, Classical Music of India, which was co-authored with his late wife, Viji Subramaniam.
He received several awards and honours, including the coveted Padma Bhushan in 2001 and Sangeet Natak Akademi Award for "The Most Creative Artist" from the President of India. In recognition of his contribution to the World of Music, he has been conferred with Honorary Doctorates (D.Lit) by Bangalore University, University of Madras, Sheffield University, Rabindra Bharathi University, ITM University and National Institute for Education and Research.
His album titled 'Global Fusion' was a critically acclaimed milestone and features artists from five continents, including one of the most popular and successful singers in the film industry, Kavita Krishnamurti (whom Dr L Subramaniam married in November 1999), and his daughter Bindu Subramaniam.
This living legend's concerts are marvellous landmarks inspiring the audience. The album Conversations and his orchestral composition Fantasy on Vedic Chants have become milestones and serve as a reference and guide for any composer exploring the fusion concept. One can hardly believe such technique and emotive playing can exist.
View Awards
-Quote Chicago world music festival to be added -Arguably the greatest violinist in the history of Indian music
-Honorary Award for contribution in Music (2017),Trinity College of Music, London
-US Flag flown on US Capitol building in Washington DC (2016),New York Congresswoman Carolyn Maloney presented the flag for his contribution to global music
-Honorary Doctorate – Contribution in the field of Music,ITM University, Gwalior in 2016
-Honorary Doctorate – Contribution in the field of Music,Rabindra Bharati University, Kolkata in 2016
-Connoisseur's Award – Best Musician 2014,Gulf Connoisseur Magazine
-Audi Ritz Icon of the Year 2014,Ritz Magazine
-Sri Krishna Gana Sabha Living Legend Award 2014,Krishna Gana Sabha
-Rama Gana Kalachara Award ,Rama Seva Mandali
-Munnu Guru Sangeeth Award 2014,Smriti
-Global Musician Honour 2014,GiMA
-Rotary Vocational Excellence Award,Rotary Club of Madras
-Special proclamation for contributions and service to global music,New Jersey State Assembly
-Lifetime Achievement Award,Limca Book of World Records
-Uttam Vag Geykar Jialal Vasant Award,Ajivasan (2011)
-Big Star IMA Award (Best Classical Instrumental Album – Violin Maestros),Indian Music Academy (2011)
GiMA
-Best Carnatic Instrumental Album – Violin Maestros-,GiMA
-Best Fusion Album – Live at Neues Gewandhaus, Leipzig-GiMA
-Tantri Nada Mani,Sri Kanchi Kamakoti Peetam , Kanchipuram(2009)
-Asthana Vidwan,ISKCON, Bangalore (2009)
-Viswha Kala Bharathi,Bharat Kalachar,Chennai (2004)
-Sangeetha Kalaratna,Bangalore Gayana Samaja (2004)
-Sangeetha Kalaa Shiromani,Percussive Arts Centre, Bangalore (2004)
-Honorary Doctorate,Bangalore University (2003)
-Padma Bhushan,Government of India (2001)
-Manaviyam (Millennium) Award,Government of Kerala (2001)
-Lotus Festival Award,City of Los Angeles (1998)
-Special Medal of Honour,HH King Birendra of Nepal (1997) ,(After a performance to celebrate,His Majesty's 25th Anniversary of ,accession to the throne)
-Best Composer Award/Commission,NRK P2, Norway (1996)
-Sangeeta Ratna Mysore T. Chowdaiah Memorial National Award,Chowdaiah Memorial Hall ,Academy of Music (1996)
-Award in recognition of outstanding contributions as a composer & successful efforts to synthesize east and west music,Bharatiya Vidya Bhavan, NY (1995)
-Nada Chakravarthy,Sri Ganapathy Sachchidananda ,Swamiji, Trinidad (1993)
-Onida Pinnacle Award,Onida Pinnacle Award Jury (1993)(Best title track Composer – Surabhi)
-Creative Music Award,Sangeet Natak Akademi (1990)
-Padma Shri,Government of India (1988)
-Award for outstanding contribution to Indo-American goodwill, understanding and friendship,Indo-American Society (1988)
-Sangeeta Sagaram,Cultural Centre of Performing Arts (1984)
-Grammy Nomination,The Recording Academy (1981)
-Violin Chakravarthy,Governor of Madras (1972)
-Orpheus of the East Kala Samarpana,Alliance Francaise, Chennai (1972)
-Best Western Instrumentalist ,IIT Madras (1972)
-President's Award Best Violinist,All India Radio (1963)
Collaborations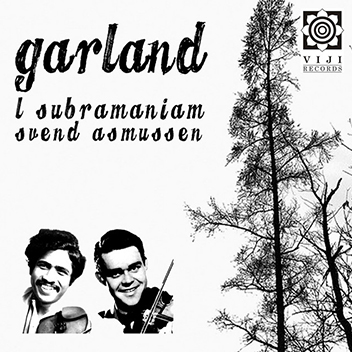 L-Subramaniam,Svend Assmusen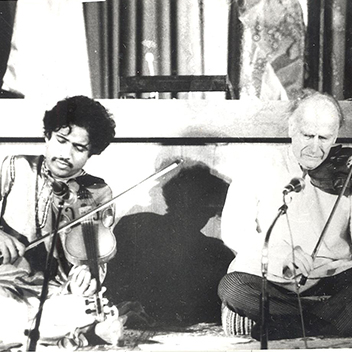 LS ,Lord Yehudi Menuhin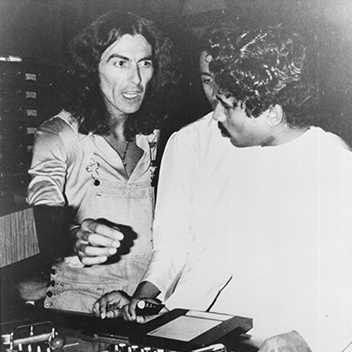 LS, George Harrison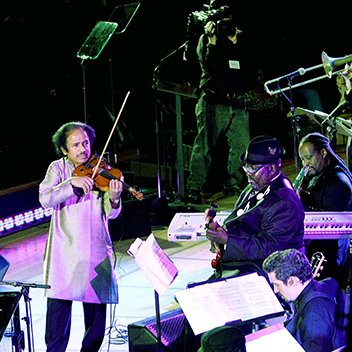 LS, Stevie Wonder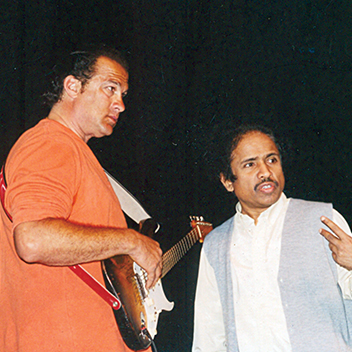 LS ,Steven-Seagal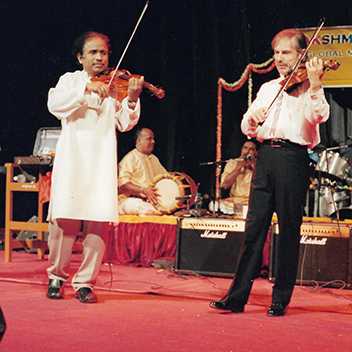 LS, Jean Luc Ponty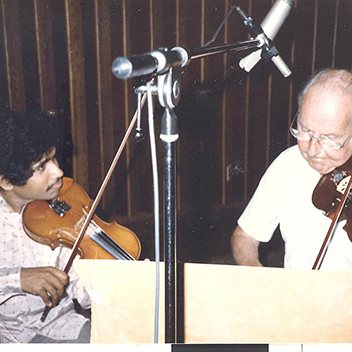 LS , Stephane Grapelli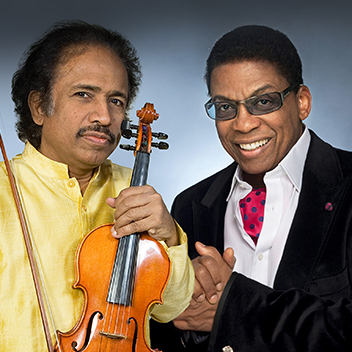 LS ,Herbie Hancock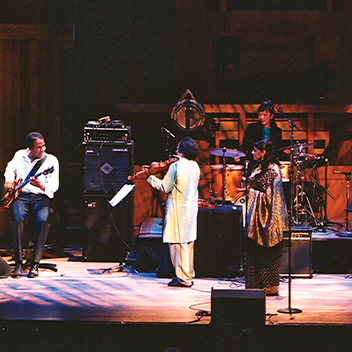 LS ,Stanley Clarke ,Kavita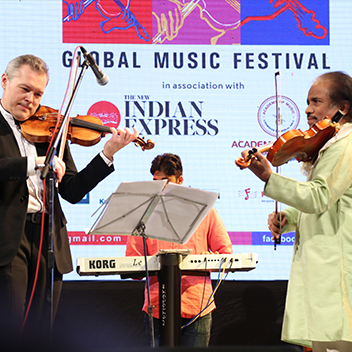 LS, Vadim Repin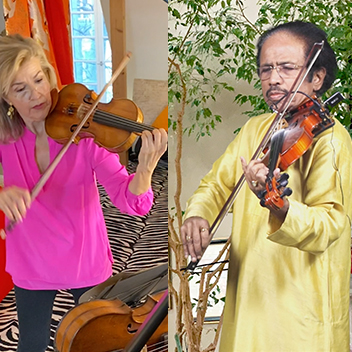 LS ,Anne Sophie Mutter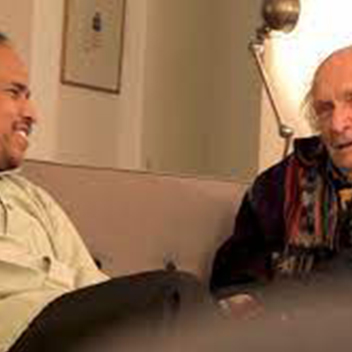 LS, Ivry Gitlis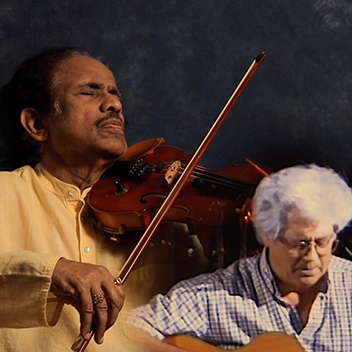 LS , Larry Coryell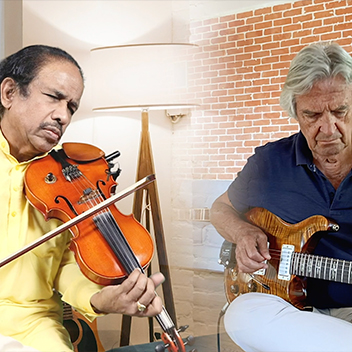 LS ,Jon McLaughlin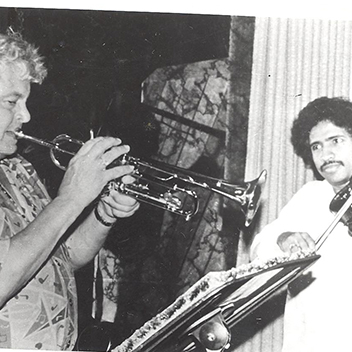 LS , Maynard Fergussen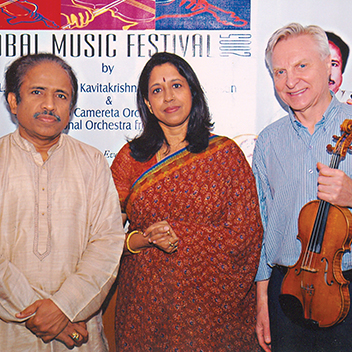 LS, Kavita ,Arve Tellefssen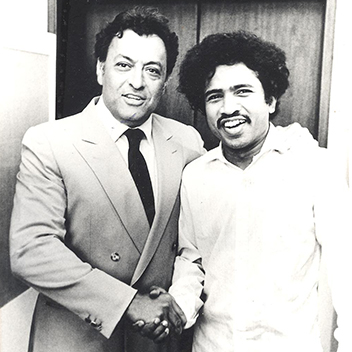 LS ,Zubin-Mehta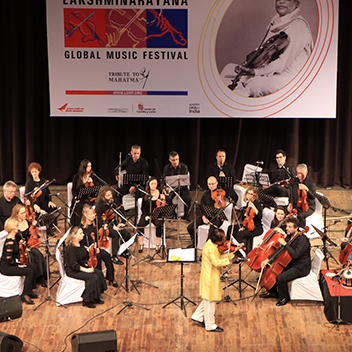 LS ,OSCyL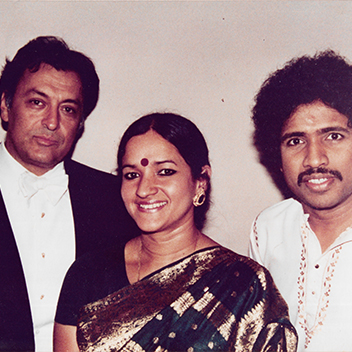 LS, Vijayashree, Zubin-Mehta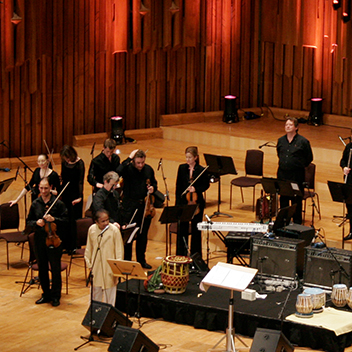 LS ,LSO-members, Barbican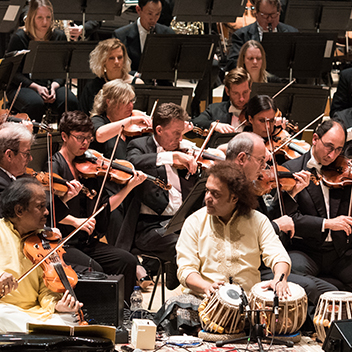 LS, London-Symphony, Barbican
LS, Liepzig Philharmonic Orchestra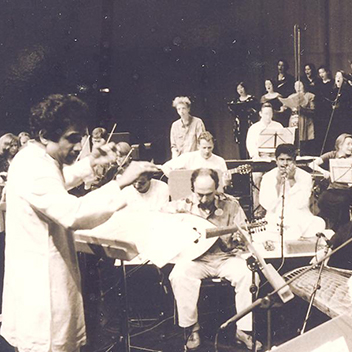 LS conducting-East-German-Orchestra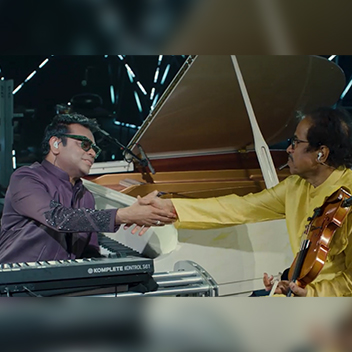 LS, AR-Rahman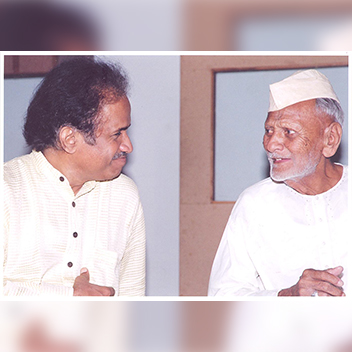 LS, Bismilla-Khan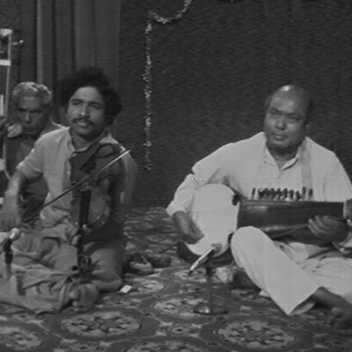 LS, ALI Akbar Khan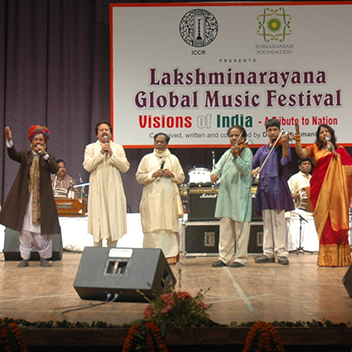 LS, Kavita, Balamurali, Pankaj, Purno, Wadali Brothers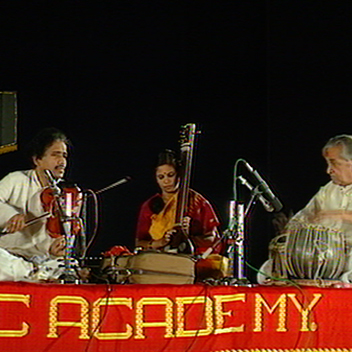 LS ,Pt.Kishan Maharaj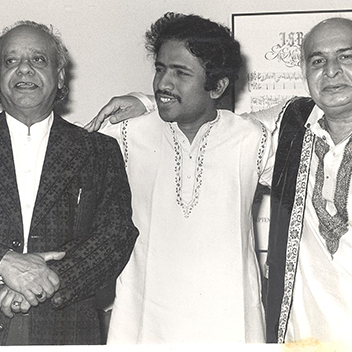 Ustaad Alla Rakha, LS, VG Jog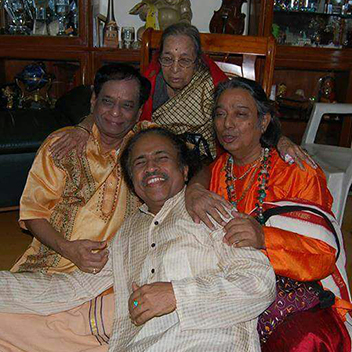 LS, Gangubai , Bala murali krishna, Purno Das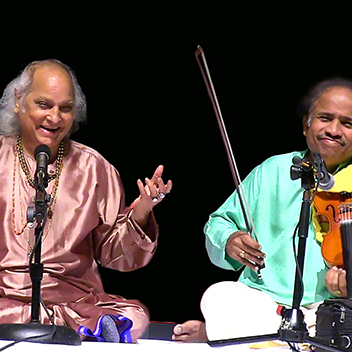 Pt Jasraj, L-Subramaniam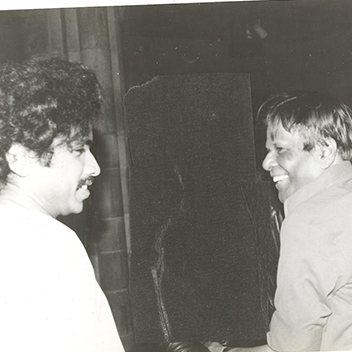 L-S, TR Mahalingam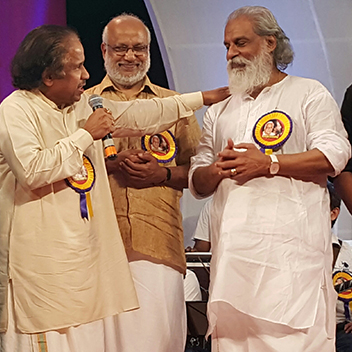 LS ,KJ Yesudas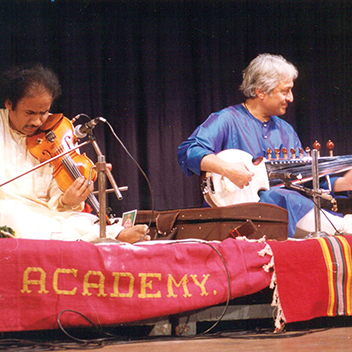 LS, Amjad Ali Khan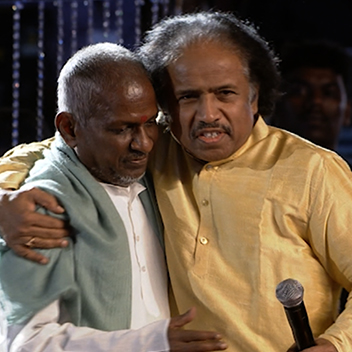 LS, Ilaiyaraaja
THE INDIAN VIOLIN
The South Indian violin is almost identical to the Western violin, but differs from it in tuning and playing position. It is traditionally played, sitting cross-legged, with the scroll placed on the artist's right ankle, the back of the violin resting on the artist's left shoulder (collar bone, or chest), thus giving the performer an unencumbered left hand with which to play Indian Musical Ornamentations like the Gamaka.

Tuning of the instrument is as follows: tonic, dominant, tonic (octave higher) and dominant (octave higher), from the fourth top the first string respectively, the tonic being variable. The Karnatic violin is a must as a melodic accompaniment, in both instrumental (except for Nadaswaram) and vocal concerts.

It is my great privilege that my Guru Shishya Parampara (master-disciple tradition) lineage can be traced back to Baluswamy Dikshitar who was responsible for introducing and adapting the violin to Indian music in the early 19th century. Within a short time, it replaced other instruments like the veena, which were used to accompany vocal performances and became the primary accompanying instrument in the Karnatic tradition. This was a welcome precedent, and it helped other accompanying instruments like the flute to gain prominence too.

My generation has seen the Indian violin rise to an international status as a solo instrument on par with the Western violin; adapted and featured as a solo instrument with major symphony orchestras and chamber groups (both classical and neo-fusion). This has opened up a wide range if possibilities and new avenues on the international scene for the Indian violin.

At this point, I am very proud to mention that my guru and father, Vidwan Professor V. Lakshminarayana, was a torchbearer in introducing fabulous, masterful, original techniques in playing the violin. These techniques, when learnt and practiced, can enable one to have a complete mastery over the instrument while maintaining the ornamentation, which is essential to the Indian tradition. This is the most important factor that has contributed to bringing the violin to its present status. Besides this, he also introduced new, innovative concepts in the art of solo, duet and trio violin paying in Indian music