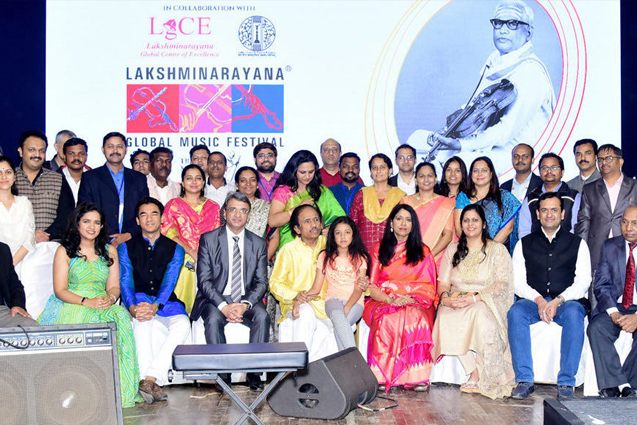 The Lakshminarayana Global Centre of Excellence
LGCE was founded by violin icon Dr. L Subramaniam and legendary Bollywood playback singer Kavita Krishnamurti Subramaniam. This course is designed to bridge the gap between the gurukul system, (which emphasizes on practical performances) and university education (which emphasizes on theoretical approach).

Music, the finest of the fine arts, being a practical art form, mastering this cannot be achieved only by reading textbooks. The course takes a holistic approach to music and offers both practical and theoretical education. While the course is rooted in traditional Indian music, students will also gain exposure to global music & music-related concepts.

The course focuses on music performance with education and students will also have a first-hand experience of being a part of LGMF (Lakshminarayana Global Music Festival) which is the biggest global music festival. Highlights of this festival are bringing in international artists and collaborating with Indian artists and the main motto is to 'creating new collaboration and pushing the boundaries of music beyond borders.'

LGCE is collaborating with premier institutes like Jain University (Bangalore, Karnataka) & Vishwakarma University (Pune, Maharashtra) for offering University Grants Commission (UGC) approved degrees & certificates for its courses.